The Garden of Memory is held every June 21st from 5pm to 9pm to celebrate the solstice at The Chapel of the Chimes in Oakland, California. Note that tickets are ALWAYS available at the door throughout the event. Advance ticket sales online will end on June 20th.

photo by Michael Zelner, June 21, 2011 Laura Inserra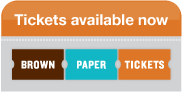 Performers for June 21, 2018
Sharmi Basu
John Benson
Hugh Behm-Steinberg
John Bischoff
Krys Bobrowski & Karen Stackpole
Sarah Cahill with Kate Stenberg
Cornelius Cardew Choir
Sid Chen
Beth Custer & Stephen Kent
Paul Dresher & Joel Davel
duo B.: Lisa Mezzacappa & Jason Levis
Giacomo Fiore
Gabby Fluke-Mogul Group
Amy Foote and Danny Clay
Adam Fong
Larnie Fox and Bodil Fox
Guillermo Galindo with Lisa Sangita Moskow
Gautam Tejas Ganeshan
Hae Voces: Majel Connery and Kristina Dutton
Anne Hege
Laura Inserra
Kitka
Living Earth Show
Dylan Mattingly
Mobius Trio
Silvia Matheus
Amy X Neuburg
Maggi Payne
Robin Petrie and friends
Orchestra Nostalgico
Dan Plonsey with Goggle Plex
Randy Porter
Probosci: Gyan Riley & Timba Harris
Real Vocal String Quartet
Wendy Reid
Rova Saxophone Quartet
Dean Santiomeri & Cindy Soprano
Soriah
Sparkleboys: Eric Brehm & Matthew Strange
Moe! Staiano and Guitar Ensemble
Adam Tendler
Faythe Vollrath
Zachary James Watkins
Peter Whitehead
William Winant Group
Theresa Wong
Pamela Z
Brenda Hutchinson will lead a sunset bell ringing as part of her Daily Bell Project.

Randy Porter June 21, 2011. Photo by Michael Zelner

photo by Michael Zelner, June 21, 2012 Eli Wirtschafter and Dylan Mattingly

Photo by Michael Zelner, June 21, 2012 Luciano Chessa

Photo by Michael Zelner, June 21, 2012 Ellen Fullman and Theresa Wong

Photo by Michael Zelner, June 21, 2012 Miya Masaoka and Larry Ochs

Larnie Fox's Timeharp, June 21, 2008. Photo by Cherri Lakey