The Garden of Memory is held every June 21st from 5pm to 9pm to celebrate the solstice at The Chapel of the Chimes in Oakland, California. Note that tickets are ALWAYS available at the door throughout the event. Advance ticket sales online do cease on June 20th.

photo by Michael Zelner, June 21, 2011 Laura Inserra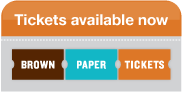 Confirmed performers for 2017's Garden of Memory at Chapel of the Chimes

Samuel Adams & Helen Kim
Peter Apfelbaum with Nannick Bonnel, Joel Davel, & Claudine Naganuma: tribute to Don Buchla
Bachmann/Corcoran/Jaroba
Kristine Barrett
John Benson
Krys Bobrowski & Karen Stackpole
Cornelius Boots
Sarah Cahill
Cornelius Cardew Choir
Majel Connery
Beth Custer & Stephen Kent
Matt Davignon & IMA
Cere Davis with Water Organ
Tom Dill, Cheryl Leonard & Bryan Day
Paul Dresher & Joel Davel
duo B.: Lisa Mezzacappa & Jason Levis
Flex
Gautam Tejas Ganeshan
Philip Gelb & Jane Rigler
Laura Inserra
David Jaffe
Henry Kaiser, Brandy Gale & Chris Muir
Juraj Kojs & Paula Matthusen
Kitka
Living Earth Show
Dylan Mattingly with Eli Wirtschafter
Lisa Sangita Moskow with Guillermo Galindo
neem
Amy X Neuburg
Maggi Payne
Robin Petrie and friends
Orchestra Nostalgico
Dan Plonsey with Goggle Plex
Randy Porter
Probosci: Gyan Riley & Timba Harris
Real Vocal String Quartet
Wendy Reid
Rova Saxophone Quartet
Santiomeri-Farhadian Duo
Edward Schocker and Dylan Bolles
Sunken Cathedral
Faythe Vollrath
Zachary James Watkins
Pamela Z
Ben Zucker
Brenda Hutchinson will lead a sunset bell ringing as part of her Daily Bell Project.
There will be tributes to Bay Area instrument inventor Don Buchla, and composer Pauline Oliveros.
photo by Michael Zelner, June 21, 2011 – Beth Custer & Stephen Kent

Randy Porter June 21, 2011. Photo by Michael Zelner

photo by Michael Zelner, June 21, 2012 Eli Wirtschafter and Dylan Mattingly


Photo by Michael Zelner, June 21, 2012 Luciano Chessa


Photo by Michael Zelner, June 21, 2012 Ellen Fullman and Theresa Wong


Photo by Michael Zelner, June 21, 2012 Miya Masaoka and Larry Ochs


Larnie Fox's Timeharp, June 21, 2008. Photo by Cherri Lakey
r