The Garden of Memory is held every June 21st from 5pm to 9pm to celebrate the solstice at The Chapel of the Chimes in Oakland, California. Note that tickets are ALWAYS available at the door throughout the event. Advance ticket sales online end on June 20th.
Tickets for This Year's Event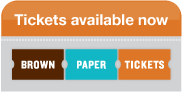 This Year's Performers
Explore the list of performers here.
A Few of the Scheduled Performances for this Year
Chimes Chapel
5:00-5:20 – Kitka
5:25-5:45 – Andrew Jamieson and Charles Peoples III: Ancestors Groan
5:50-6:20 – New Moon Duo/Richard Mix & Ann Callaway
6:25-6:50 – Sarah Cahill
6:55-7:15 – Kitka
7:20-7:40 – New Moon Duo/Richard Mix & Ann Callaway
7:45-8:10 – Sarah Cahill
8:15-8:35 – Kitka
8:40-9:00 – Andrew Jamieson and Charles Peoples III: Ancestors Groan
Chapel of Everlasting Hope – Anne Hege and James Beauton
5:00-5:30 – Anne Hege
5:30-6:30 – James Beauton
6:30-7:00 – Anne Hege
7:00-8:00 – James Beauton
8:00-9:00 – Anne Hege
Chapel of Loving Kindness – John Bischoff and Chris Brown
5:15-6:00 – Chris Brown
6:00-6:45 – John Bischoff
6:45-7:30 – Chris Brown with Theresa Wong
7:30-8:15 – John Bischoff
8:15-9:00 – Chris Brown
Garden of St. Matthew
5:00-5:30 – The Living Earth Show
5:30-6:00 – Theresa Wong
6:00-6:30 – The Living Earth Show
6:30-7:00 – Shelley Hirsch and Theresa Wong
7:00-7:30 – The Living Earth Show
7:30-8:00 – Shelley Hirsch
8:00-8:30 – The Living Earth Show
8:30-9:00 – Shelley Hirsch and Theresa Wong

photo by Michael Zelner, June 21, 2011 Laura Inserra

Pamela Z at Garden of Memory at Chapel of Chimes

Trance Duo at Garden of Memory at Chapel of the Chimes

Randy Porter June 21, 2011. Photo by Michael Zelner

The Living Earth Show at Garden of Memory at Chapel of the Chimes

Photo by Michael Zelner, June 21, 2012 Luciano Chessa

Photo by Michael Zelner, June 21, 2012 Ellen Fullman and Theresa Wong

Photo by Michael Zelner, June 21, 2012 Miya Masaoka and Larry Ochs

Larnie Fox's Timeharp, June 21, 2008. Photo by Cherri Lakey